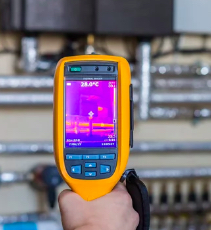 If left unchecked, leaks can lead to expensive water damage and waste. Fortunately, there are several ways you can spot a leak, such as unexplained wet spots around your property or an increase in water usage that you cannot account for. One way to check for a leak is by reading your water meter. However, this is only effective if you shut off all faucets and appliances and you are able to watch the meter change.
Pipe Leak Detectors
In the same way that you arm security systems and change your smoke alarm batteries, a leak detection system is an excellent addition to your home. Plumbing leaks can cause significant water damage that leads to costly repairs and reduces your home's energy efficiency. Fortunately, smart leak detectors from Leak Ops LLC can help you stop plumbing leaks in their tracks before they cause any serious problems.
Many smart leak sensors use a combination of methods to identify and notify users of leak conditions. For example, some sensors use acoustic technology to listen for the sounds of leaking water such as whooshing or thumping. Other sensors detect changes in temperature and pressure that are caused by a sudden increase or decrease in the movement of liquid in pipes. These sensors can also be used to measure the wall thickness of pipe walls, which is useful in predicting future issues with pipeline integrity.
Other systems utilize light and a phototransistor to detect the presence of liquids or gases. For instance, an infrared LED emits light that is detected by a phototransistor. The presence of liquids causes the refraction of light at the sensor, which in turn decreases the light amplitude that is received by the phototransistor. This signal is then interpreted by the sensor as a potential leak condition and an alarm can be activated.
There are even some leak detectors that are able to shut off your main water supply once they sense abnormal water flow patterns. These are commonly installed on hot-water heaters and other appliances that use a lot of water and are referred to as water monitors. Some systems are programmable, allowing you to customize your shut-off settings based on your household's water usage habits and connect to your smartphone via an app. You can then receive notifications of any unusual water activity at your home, even while you are at work or on vacation thousands of miles away.
Leak detection systems that detect underground or concealed leaks may require more advanced technology such as acoustic, electromagnetic, or LiDAR detection. These techniques can pinpoint the location of a leak by measuring the intensity and frequency of sound, the wavelengths of light that are emitted from the surface of the liquid, or the molecular properties of gas molecules (using spectrometers or radioisotopes). For more information on these types of systems, visit our dedicated page for underground and concealed leak detection.
Acoustic Leak Detectors
For water leak detection, acoustics are one of the most important tools. Leaks create a sound, or vibration, that travels through the pipe, and it is the difference between the leak tone and the normal noise from the pipe that allows acoustic leak detectors to pinpoint the source. Often, the sound of a leak is a low baritone or hollow tone. The sound can also vary depending on the material of the pipe. For example, metal pipes (like iron mains and copper services) transmit the sounds of leaks farther than PVC or plastic lines do.
The sounds of a leak can be picked up by the specialized microphones in acoustic leak detection equipment. This allows professionals to identify the location of a leak by hearing it with their own ears. Once the leak is identified, a technician can then begin locating the problem area of the line.
Acoustic leak detection equipment is very sensitive and requires training to use. The equipment works by measuring and analyzing the sound waves that are produced by a leak and comparing them to a baseline measurement. This helps to eliminate false positives and negatives so that professionals are able to focus on the exact location of the leak. This saves time, resources and money for the company in the long run.
Each piece of acoustic leak detection equipment has its own sensitivity and frequency range, so it is important to have an experienced professional using the device to get the most out of it. Acoustic leak detection equipment can be used in a variety of ways, including searching for leaks under the surface of the ground. In this way, it can be a very valuable tool for utilities and contractors in finding leaks that might otherwise be impossible to find.
Other technologies for detecting leaks include ground penetrating radar, or GPR. This method can scan large areas of underground infrastructure to expose any temperature changes that might indicate the presence of a leak. The technology is capable of working in a variety of different soil conditions, making it versatile for different environments. Another powerful tool for detecting leaks is the use of unmanned aerial vehicles, or drones. Drones can scan a wide swath of territory in seconds, and can even spot leaks from the air. This is a great way to scan for leaking infrastructure in difficult-to-reach or hazardous areas, and can be a very useful tool when coupled with acoustic leak detection equipment.
LiDAR Leak Detectors
Laser based methane gas detection systems measure the concentration of methane passing through a 'beam'. By transmitting a laser beam and measuring the methane absorption, this technology can identify leaks from long distances. This is a great solution to locate gas leaks when it is impossible to gain access to the location of the leak or when the pipeline is located underground.
Laser-based technology allows for inspections to be conducted in harsh environments, without the need for additional equipment, such as breathing masks or cameras. Additionally, there are no moving parts in a laser-based system which eliminates maintenance costs.
Airborne natural gas leak detection using LiDAR is a rapidly developing area of technology. This technology uses a laser beam that is transmitted from the aircraft and measures methane absorption by the atmosphere. This information is used to locate methane leaks at a much faster rate than traditional methods of detection.
The main benefit of this technology is that it is a much faster and more accurate way to detect methane leaks, allowing for increased efficiency in the detection of leaks. It is also a much safer method of detection, avoiding the need for additional equipment and training, as well as reducing the potential for worker exposure to harmful gases.
Testing of drone-mounted natural gas leak detection technologies in the Permian Basin has shown significant improvement over existing inspection methodologies. One firm, SPH Engineering, claims that its digital approach to finding leaks outperforms foot searches by up to five times, while ensuring the safety of workers and eliminating accessibility challenges in risky or dangerous areas.
While most technologies tested were able to reliably identify leaks, some showed greater difficulty in locating the source of emissions at the pad level. For this reason, all test results were grouped into three levels of localization accuracy – level 1, 2, and 3. While the overall leak detection rates demonstrated by all technologies are promising, further improvements in quantification algorithms, reduced false negative rates, and pad-level attribution will be essential to enable these systems to act as a complete replacement for existing optical gas imaging tools.
Gas Leak Detectors
Gas leak detectors are designed to detect combustible and toxic gases, like carbon monoxide, or natural gas, propane, butane and other flammable gases. These sensors can be handheld units that work in specific locations or continuous plug-in alarms that are plugged into wall outlets.
Most of these devices work by sniffing the air for a specific type of gas, using a sensor to register a concentration, and then triggering an audible alarm if the level becomes too high. They're especially useful in workplaces that use hazardous gases or those working in confined spaces, such as in mines and construction sites.
The best gas leak detectors have a long battery life and an expiration date that's clearly marked so you can schedule replacements. Many also have indicators that let you know they're working, such as flashing lights or a loud siren. You should also test and replace the batteries in these devices regularly. New Year's Day is a great annual reminder to do so.
These sensors are often based on electrochemical technology, which senses electrodes in the air to determine a combustible gas or a toxic gas concentration. Some have a digital display that shows the concentration level in the area of the sensor, while others simply alert you to a possible danger with an audible alarm.
Many people choose to pair a gas leak detector with other safety tools for additional protection, including smoke and CO detectors, as well as duct tape and a fire extinguisher. You should also consider a home safety plan that includes shutting off pilot lights, opening windows and turning off appliances that don't need to be used while you're away.
A common method for checking for a gas leak is to apply soapy water to pipe and gas line connections and look for bubbles, but this technique can be misleading and doesn't always produce results. If you suspect you have a gas leak, it's crucial to take action immediately and evacuate the area. If you're unable to do so, contact the gas company and make sure your home is completely depressurized before entering.