Plumbers need to have good critical thinking and communication skills to assess a situation and make repairs. They also need physical strength to lift heavy equipment and tools.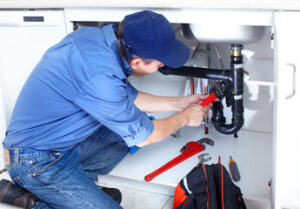 One of the most common reasons people call a plumber is because of a problem with their home's plumbing. Leaky pipes can cause major damage to a home and result in expensive repair bills. Homeowners need to have their homes inspected regularly by a qualified plumber to catch any potential problems before they become serious. Keep reading the article below to Learn More.
Even brand-new homes can experience plumbing issues. New homes are often built in a rush and may not be properly tested or maintained. In addition, the builders might hire unqualified plumbers to do the work.
Another reason why a new home might have plumbing problems is because the plumbing was installed incorrectly. Plumbing tasks are very complicated and require a lot of knowledge and skill to complete correctly. It's important for plumbers to know what they are doing and have years of experience. This is especially true when installing plumbing for custom homes. Having a plumber design the plumbing system for a home ensures that it meets code requirements and will function properly. It also helps prevent future problems such as clogs and leaks. Plumbing for a new construction home is also much more complex than fixing existing plumbing.
Commercial and Industrial Buildings
Commercial and industrial buildings are the backbone of the nation's economy, housing offices, manufacturing plants, warehouses, distribution centers, showrooms, self-storage facilities and more. In order for these buildings to function smoothly, the plumbing systems must work properly. Professional plumbers can inspect and maintain these systems to prevent minor problems from escalating into costly emergency situations that could disrupt business operations.
These facilities have a much larger volume of waste passing through their drains than residential homes, which can lead to clogged pipes and sewage backups more often. Additionally, these systems are generally more complex with multiple sinks, toilets, faucets, showers, water heaters and other appliances. Because of this, it can be more difficult to troubleshoot issues like a clogged toilet or low water pressure in the bathroom. A plumber with the right tools and experience can find the source of the problem quickly and accurately.
Another common problem encountered in these types of buildings is leaky faucets and fixtures. This is typically due to the higher volumes of water use in commercial spaces. While a leaking faucet might seem minor at first, it can eventually cause significant damage and high energy bills.
In addition to causing higher utility bills, a broken pipe can also result in unpleasant odors from sewage backing up into the building. This is especially important to address in restaurants and healthcare buildings where compliance with health codes is critical. A plumber with the right equipment can identify and repair the source of these smells quickly and effectively so that occupants can enjoy a clean, pleasant atmosphere.
The plumbing industry encompasses a wide range of services, from installing household fixtures to repairing and maintaining entire drainage and sewer systems. The skills and knowledge needed to complete these tasks vary, but all plumbers must understand how to read blueprints and have a strong working knowledge of math in order to calculate the amount of materials required for a project. In addition, plumbers must be able to safely and securely operate power tools, including saws, drills, pipe cutters and wrenches.
Because of the wide variety of jobs that plumbers can be asked to perform, it's essential for them to have the proper insurance coverage in place. In addition to general liability, recommended coverage options include professional liability, workers' compensation, inland marine and commercial auto. These policies help to protect the plumbers themselves as well as their customers from potential damages and losses resulting from faulty workmanship or uninsured accidents. Having the right insurance can also save businesses money by providing them with a means to cover the cost of emergency repairs or legal fees in the event of a claim.
Construction Sites
Plumbing may not get all the attention, but it's important for ensuring construction projects run smoothly. Plumbers collaborate with architects and engineers during the planning and design stage to ensure their plumbing plans align with the blueprints. They also manage and coordinate plumbing installations alongside other trades to avoid unnecessary delays. Proper planning reduces the need for future modifications and helps meet quality standards.
While working in construction sites, plumbers must follow the site's safety rules and procedures. This includes wearing appropriate clothing and using personal protective equipment. They must also be aware of the potential hazards associated with their work, such as working in confined spaces and handling hazardous materials. This can result in injury, illness, or even death if the proper precautions are not taken.
Plumbers also face the risk of physical injuries from falling objects, which can range from minor to life-threatening. They are at an especially high risk of falling when climbing ladders, so they should always be careful when performing this task. Other dangers include exposure to extreme temperatures that can cause burns or frostbite, as well as contact with toxic chemicals that can lead to immediate reactions or prolonged illnesses.